Treatments I offer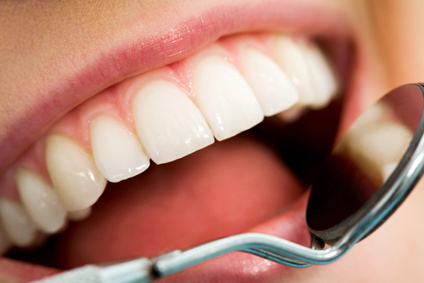 I offer a comprehensive range of dental treatments from a simple scale and polish to more intensive treatments, designed to restore your teeth and keep them healthy.
Click on the tabs below to find out more about what I can do for you.
Looking after your teeth
Keeping you smiling
Caring for your gums
Helping you sleep
Straightening your teeth
Dental Crowns and Bridges
If you have lost or broken a tooth I can provide you with a  new crown or bridge using the latest materials and modern techniques to give  you the confidence to smile again. We will discuss the best route to take at  your initial consultation and you can be sure that the final result will last  for many years to come.
Dental Inlays and White Fillings

Teeth damaged by decay can look unsightly and will often  make it painful to eat. Using modern filling materials I can give them back  their natural look and feel. You can even chose to have white coloured fillings  so they blend in with the rest of your teeth. Where the damage to your teeth is more severe, I can use tooth-coloured inlays and onlays to restore them painlessly to their original  shape and function.

Root Canal Treatment
Teeth that are badly damaged or decayed can become infected  which can be very painful. If yours have reached this stage the solution is often a Root canal treatment. Modern methods now mean that almost all tooth abcesses can be treated effectively and painlessly to save an infected tooth.
           
Cosmetic dentistry
Whether you are interested in small adjustments to your smile or wish to consider a more extensive 'smile makeover', you can rely on us  to advise you on the best treatment options. Even subtle changes in your smile can make a significant  difference to your appearance. A smile makeover is a simple way to help you  become more comfortable with your smile and an easy way to boost your daily self-confidence.

Thanks to advancements in modern dental care, more  options are available today than ever before to give you a beautiful smile -  without any pain and at an affordable cost.
I offer a range of cosmetic dental treatments including  whitening, crowns and veneers.
Peridontal treatment
Periodontal disease ranges from simple gum inflammation and  bleeding to serious disease resulting in major damage to the soft tissue and  bone that support the teeth. In the worst cases, teeth are lost. The main goal of Periodontal treatment is to control the infection that is causing  these problems.
The number and types of treatment I use will vary, depending  on the extent of your gum disease. I will also advise you on what you need  to do to improve the way you look after your teeth. This may include lifestyle  changes, such as giving up smoking (if you do) or adjusting your diet, which  will help to lessen the chance of infection reoccurring.
Using the Somnowell range of products, I can help alleviate the problems caused by snoring, Sleep Apnoea, teeth grinding and aching jaws (TMJ).
Click here to find out more.
The Inman Aligner is the perfect solution for crowding or protrusion of the front teeth. It is really fast, very safe and great value. Your front teeth can be gently guided to an ideal position in a matter of weeks and in most cases the treatment is completed in 6-18 weeks. And because it's removable, you can take it out to fit with your lifestyle.
Click here to find out more.